In 1991 I was an Irish emigrant in a high powered job, responsible for the PC network system of The Evening Standard newspaper in London and Senior Support Specialist for the Daily Mail. I had been in a car crash in 1988, sustained head injuries and found myself more reactive to stress ever since. I was feeling below par on all levels and more prone to catching whatever was going. I was down at the GP's getting antibiotics, and then relapsing on a regular basis. I heard about Homeopathy as a system of medicine at a wedding in Scotland, got the name of a Registered Homeopath in London and decided to give it a go to see if it would help me. Well it worked! My physical health improved, I got my energy back and a big revelation to me was how much it helped my mood. I felt back to myself which I hadn't felt in a while. Since then, I've had one antibiotic in the past 25 years.
I moved home in 1992 and graduated as a Homeopath in 1998 from the accredited Irish School of Homeopathy in Dublin. I went on to complete Registration with the Irish Society of Homeopaths, the regulating association for Homeopaths in Ireland.
Who uses Homeopathy?
There are usually one of two reasons why people come to see me; they are looking for help with a condition that is not getting better in spite of taking their prescriptions from the doctor; or after investigation they have decided on trying natural treatment for themselves or their family first before going down a drugs route. The one thing they all have in common is they want it to be effective. In my clinic I see a lot of conditions. I'm privileged to be able to work with a wide range of adults, babies, children, pregnant women and people of an older age. My aim is to help you to break the cycle of antibiotics and relapse, the spiraling downwards of health due to side-effects of ever more drugs, and to gain/regain a strong immune system, good health and balance enabling you to engage fully with life and cope well with it's stresses. Homeopathy is safe for use by everyone including new born babies, pregnant and breastfeeding women.
Worldwide, over 200 million people use homeopathy on a regular basis. Within the EU 100 million citizens use homeopathic medicines in their day-to-day healthcare. Homeopathy is practised in 40 out of 42 European countries. Homeopathy is included in the national health systems of a number of countries e.g. United Kingdom, Switzerland, Brazil, Chile, India, Mexico & Pakistan.
Where is the evidence that it works?
Have a look here: https://homeopathy-uk.org/treatment/evidence-for-homeopathy/
Another source of information is the Homeopathic Research Institute's website:
https://www.hri-research.org/
Can I use remedies alongside my conventional medications?
I work alongside medications a person is taking and do not stop any medications. However it may need adjustment by your doctor as the remedies heal your body. I am a registered Homeopath and not a doctor therefore I do not make diagnoses. I trust that everyone retains the services of their primary care GP.
What can I expect at a consultation?
Homeopathy is a person centered approach system of medicine. The Homeopathic consultation is longer than a trip to your GP. During the case-taking I will listen and note full details of your symptoms that have brought you to the clinic, your medical history, lifestyle and personality, in order to form a complete picture of you. I take this picture and then match it as closely as I can to remedies listed in the Homeopathic Materia Medica. You can attend clinic in person or book a Whatsapp or Skype consultation.
How much does it cost?
These rates reflect the time it takes to work on your case outside of the consultation as well as during your clinic visit, and includes your prescription until your next scheduled appointment.
€65 – Follow up Consultation – 40 mins
€80 First Consultation – 45 mins
€100 – Follow up Consultation – 1hr 15 mins
€120 – Pregnancy First Consultation including pre & post labour remedies – 1 hr 15 mins
€80 – Fertility Consultation
€34 – 15 minute Acute Consultation
€45 – 15 minute Acute weekend Consultation
Ask for family rates for joint Consultations
Rates available for low waged
Debit/Credit card facility
WhatsApp Video Consultations as above
Skype Consultation rates in Ireland as above
Skype Consultation rates outside of Ireland add on €4.95 for each remedy prescribed (usually 3) incl p&p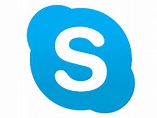 Skype address: live:dsimsclinic
How many appointments will I need?
Plan on 3 consultations at ever increasing intervals between appointments. We can then assess your progress. Follow-up consultations are between 4, 6, 8 or 12 weeks apart depending on the symptoms and severity. My goal with the remedies is to stimulate your body to regain its ability to heal itself thereby doing myself out of a job.
Where am I?
78 Priory Wood, Donabate, Co Dublin – Telephone 085 1595527
Free parking outside, Ground floor, 2nd from the end on the right
When can I see you?
Weekday appointments
Newspaper article about me
Journalist Amanda Phelan tried out Homeopathy with me, for a feature she wrote for the Irish Independent http://www.independent.ie/lifestyle/health/fit-to-be-tried-homeopathy-29509382.html
At the time of the article I was also working in the Homeopathic Dispensary in Down to Earth, Dublin City. Disclaimer – All the views expressed in the article attributed to Homeopaths in general are not necessarily mine.
Text me on 085 1595527 to book a free 10 minute phone or Skype consultation to discuss Homeopathy and you. Dianne (Sims)